The Best Spider Exterminators in Lake Balboa
If there is one pest that many of our customers absolutely cannot stand, it's spiders! Our spider control solutions can help you get peace of mind and eliminate the current spiders hanging out, and also prevent future ones. While not all spiders are harmful or dangerous to be around, it's helpful to be aware of just what type you may have invading your space.
In Lake Balboa the majority of spiders are not going to harm you. However, you should know that a black widow or brown recluse spider should never be approached. You should contact a professional spider exterminator to handle the poisonous pest safely and remove it from your property.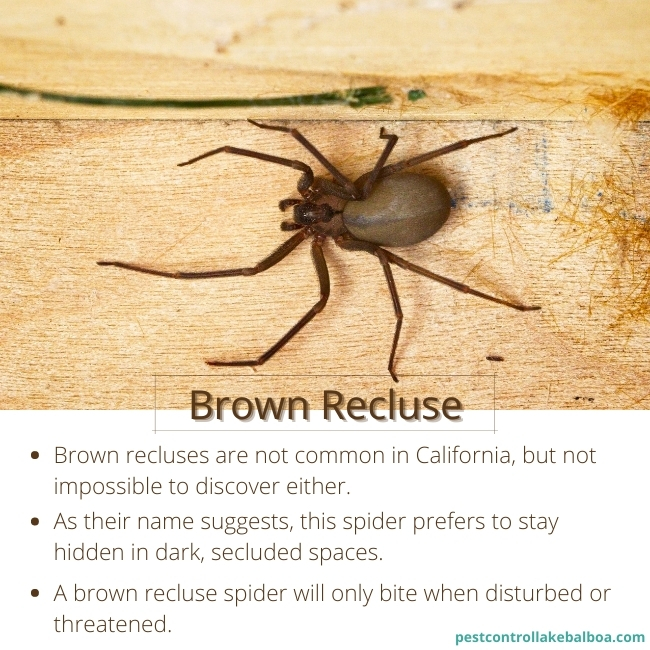 Appearance of Spiders
You probably already know what spiders look like – eight legs, 2 body sections and 3-4 pairs of eyes. Now, the type of spider will depict how large it may be or will become. Black widows have an hourglass shape on their body and brown recluse spiders have a violin-shape mark on their back. If you can only remember two main spiders, remember these! These are dangerous and shouldn't be treated lightly.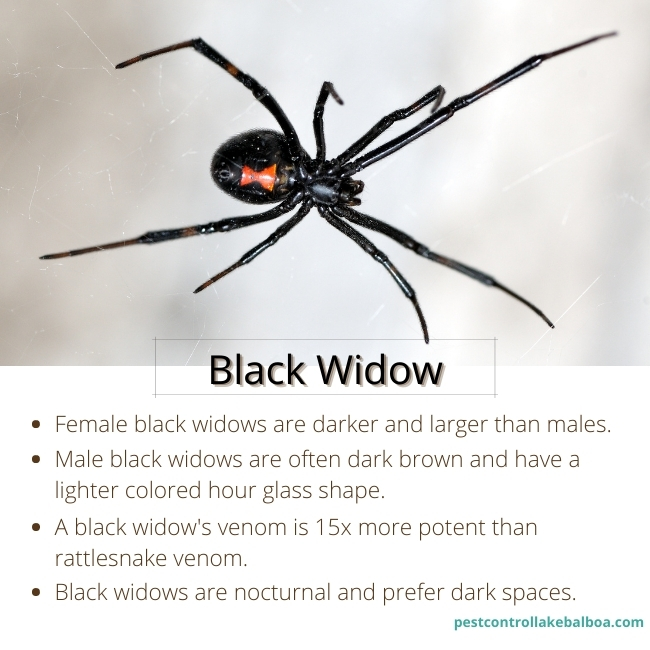 Their Habitat
The habitat will depend on the type of spider. Some spiders like to hang out in your home or business, high above everyone in the corners of the room, or elsewhere, lower, and somewhat hidden. The upside to house spiders is that they eat other bugs. Unfortunately, these other bugs are likely what brought the house spiders inside to begin with.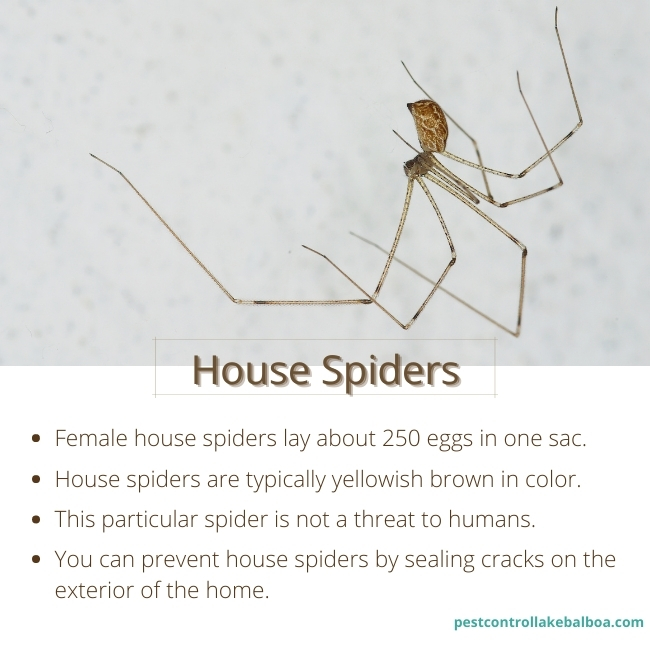 Some spiders like moisture and any area of a property that is humid or has consistent moisture is an ideal habitat for these kinds. Others seek a drier, warm location to conceal such as corners of rooms and air vents. Our wolf spider exterminators have been called on several times in the past month because these particular pests are being noticed all across the County. We also like to mention that you shouldn't be deterred by spider exterminator costs because they're more affordable than you think. And just imagine, being able to walk around your yard without worrying about wolf spiders! Our team can help make that happen.
In case you have spiders or indications of them, such as webs, it's time to do something about it. Discover more information on our spider treatments and just let us know if you have particular concerns about a specific spider you've discovered.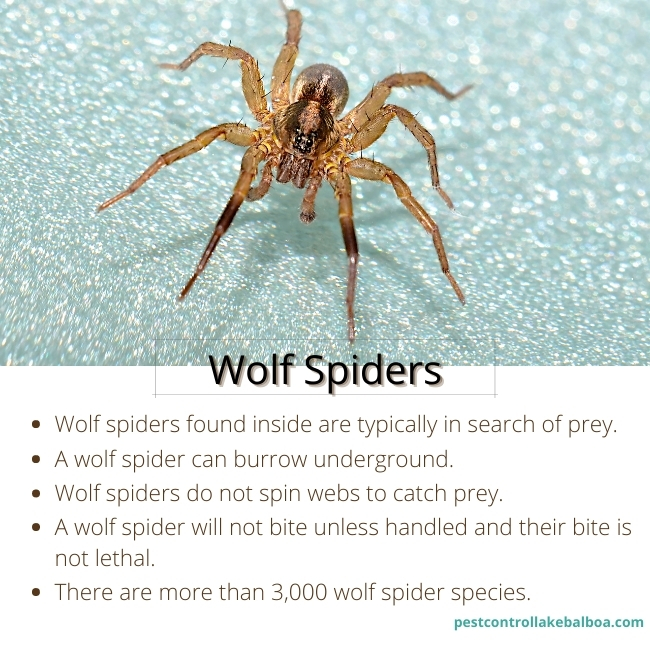 Contact Our Lake Balboa Spider & Bug Exterminator Pros Today!
If you have concerns just ask us and if you think you have actually stumbled upon a toxic spider do not act in trying to eliminate it till you have contacted us first. They're not worth the risk that is associated with a dangerous spider bite. We'll come and treat your existing spider population and also help you to prevent more from invading in the future. Should you have any questions about our spider and bug exterminator services please don't hesitate to contact us. We would be more than happy to help!